Curtains for Marine Construction
---
Turbidity Curtains, also known as silt barriers, or silt curtains, are floating barriers designed to contain and control floating silt and sediment in a water body. Turbidity curtain are commonly used in projects such as dredging activities, pile driving, and marine construction. These products are designed to keep jobsites in environmental compliance for the duration of a project.

Turbidity curtains are manufactured in three basic types for different water conditions and project needs - Type I, II and III for slow, medium, and fast moving waters, respectively. Depending on the state or locale, variations to these basic types/specifications exist and are often tailored for specific project needs.

Given the durable nature of turbidity curtains, these products can be re-used or re-deployed on multiple projects. The most common variations to curtains are depths, floatation, connectors, and ballast. Most curtains employ heavy-duty, PVC-coated nylon for strength, although variations include permeable fabrics.

Our curtains consist of a top flotation boom, an impervious fabric curtain extending downward under water, and a heavy galvanized steel chain sealed into a hem along the entire bottom of the curtain to provide ballast to keep the curtain vertical in the water. End hems are sealed around a rope and grommeted to allow attachment to each other with rope or bolt/nuts/washers.

Indian Valley Industries manufactures our turbidity curtains to specification for many state DOT requirements in addition to the standard types. We also manufacture and regularly ship our products for international use.
TURBIDITY CURTAINS
---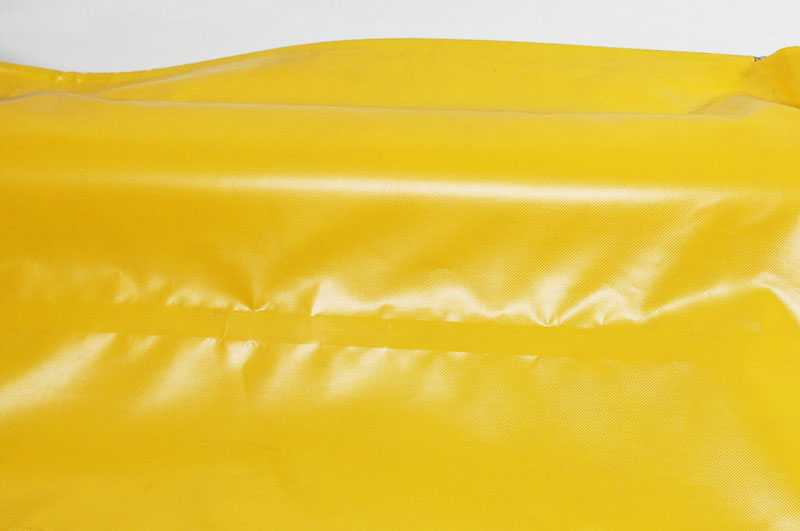 CUSTOM SPECIFIED CURTAIN
Beyond the standard types, our curtains are commonly made to specialized specifications. Variation to ballast, connectors and floatation are most common. Typically made in 50-foot sections.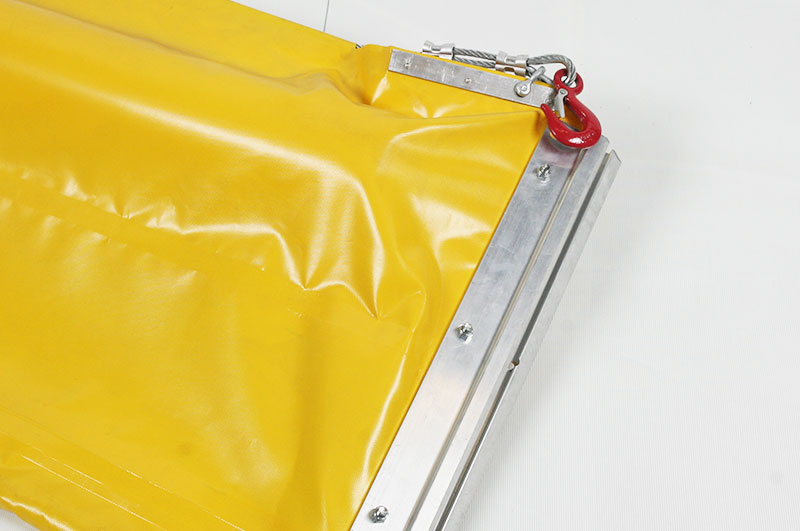 TYPE III
For use in fast-moving, heavy-duty, tidal waters such as harbors, ports, shoreline and offshore where wind, current and tide changes require a heavy duty, dual cable barrier.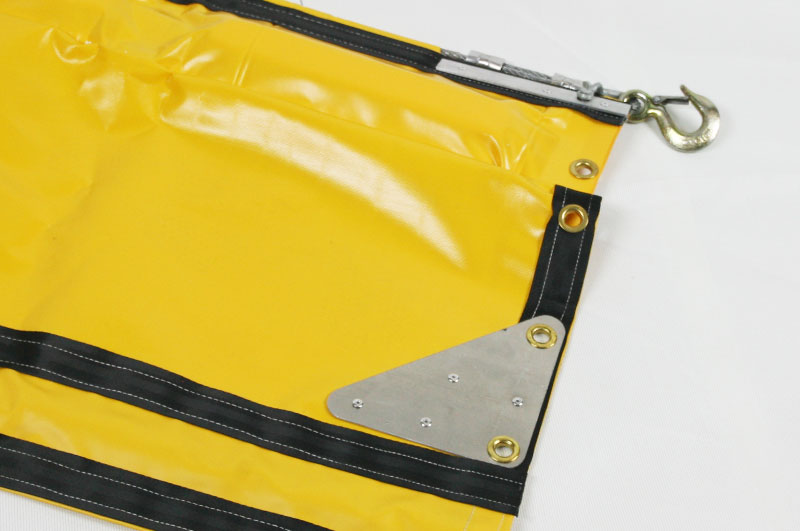 TYPE II
For use on for lakes, streams, intercoastal and tidal areas where current velocities up to three feet per second are expected. Typically has a top load cable and special stress plates for reinforcing the corners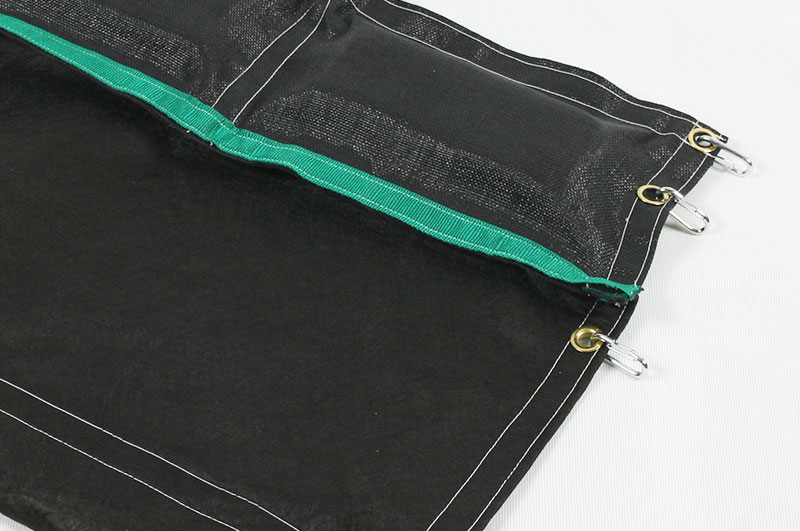 Construction Grade
A specialized curtain where requirement need water flow through the barrier. Using a permeable geotextile barrier filters out silt, while still allowing for water to flow through the curtain.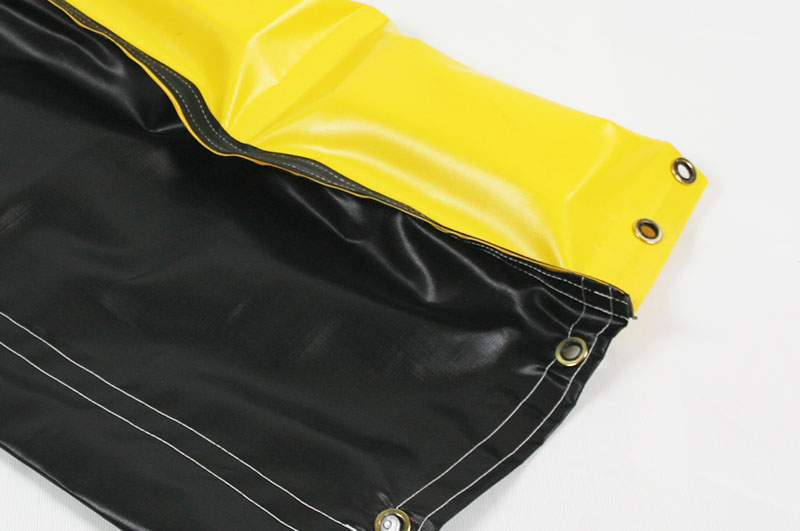 TYPE I
For use in protected areas that are exposed only to light winds and to current velocities of less than one foot per second. This type of site may include ponds, shallow lakes, small streams and marshes.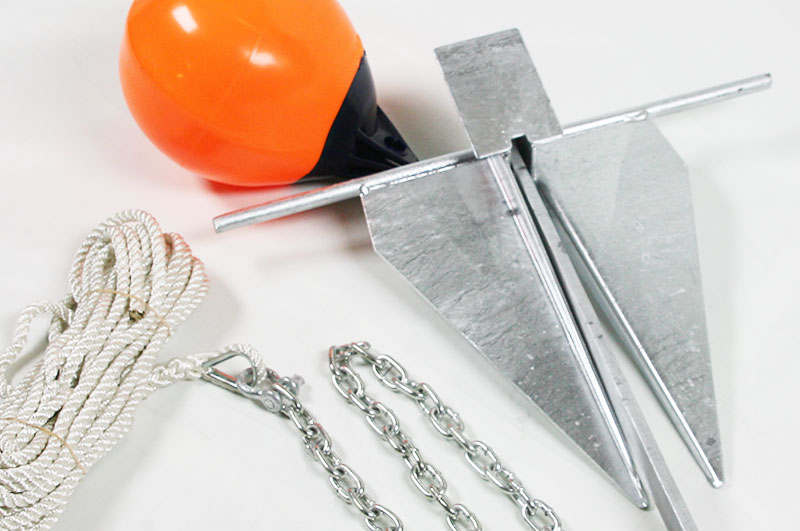 ANCHOR KITS
Anchor systems are available in 20 and 40 styles and are ideal for keeping a Turbidity Curtain in place while surrounding the work area. Other accessories are also available
Product Specifications & Sourcing
Indian Valley Industries, Inc. manufactures a wide range of containment curtains for heavy construction, marine contruction, and remediation (brownfield) site. Our products are regularly on state-approved spec lists. We also make available basic "contractor grade" products for additional materials flexibility. We have the ability and knowledge to manufacture specialized or custom products for our customers when the need arises.